This Years Must-Have New Year's Eve Decor
Are you hosting a New Year's Eve party this year? Wondering the best way to decorate for the celebration? No need to look any further, to make sure your house is filled with admirable and trendy decor, include these must-have decorations:
1.Glitter
It's New Year's eve, so glitter is an essential part of the night. No questions asked. If you are a glitter fanatic this will be an easy task for you, but if you aren't, there are ways to sophisticatedly add glitter to your party without making it look tacky. You can add glitter to balloons, signs, table clothes, candles, décor already in your house, and of course your outfit. For the bakers reading, don't be afraid to add a glimmering touch to this year's dessert options with edible glitter. When in doubt, just add glitter.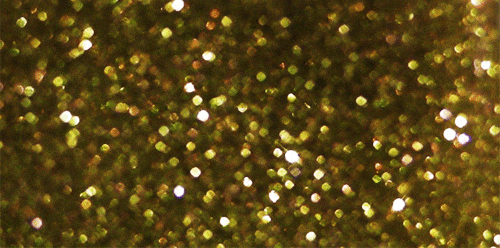 2. Decorate your glasswear
Toast the new year in style this year by decorating your champagne glasses. To make your glassware festive, add bowties, onomatopoeia (pop, fizz, and clink), glitter, rhinestones, and numbers to create a countdown! Don't forget to provide fun drink stirrers for your mixed drinks. You can buy these at the store or get creative and make your own. Rock candy or candy canes also work as a great drink stirrer.
3. Create a photo backdrop
You never want to miss out on creating a fun photo op for your guests! By setting up a nice backdrop, you are sure to have a successful space designated for picture taking. Get creative when designing your backdrop. Search DIY backgrounds, simply hang up fringe, or a sparkly curtain so your guests can go home with some awesome pictures. Make sure to set up the backdrop in an area of your house where there is good lighting and don't forget to lay out cute New Year's Eve accessories for your attendees to pose with.
4. 2018 PROPS
To welcome in the New Year, fun props that include "2018" on them are crucial. You can get big sparkly numbers online and use them to decorate a table or mantel. And don't forget tiaras, crowns and party hats. These props are usually pretty inexpensive and are a fun way to have everyone dress the part. Oriental Trading is a great site to find fun, yet affordable, party supplies.
5. Confetti
When the clock strikes midnight, make the moment magical and memorable, by supplying confetti to throw. You can find an assortment of party poppers online and at any party supply store. Just remember, confetti might leave your floor sparkly for quite some time, but it is sure to make for a memorable midnight.
Good luck decorating your New Year's Eve party! Make sure to great creative and have fun during your planning process. When the night finally arrives, be proud of your accomplishments and of course don't forget to enjoy the party. Happy Holidays and Happy New Year, party people.